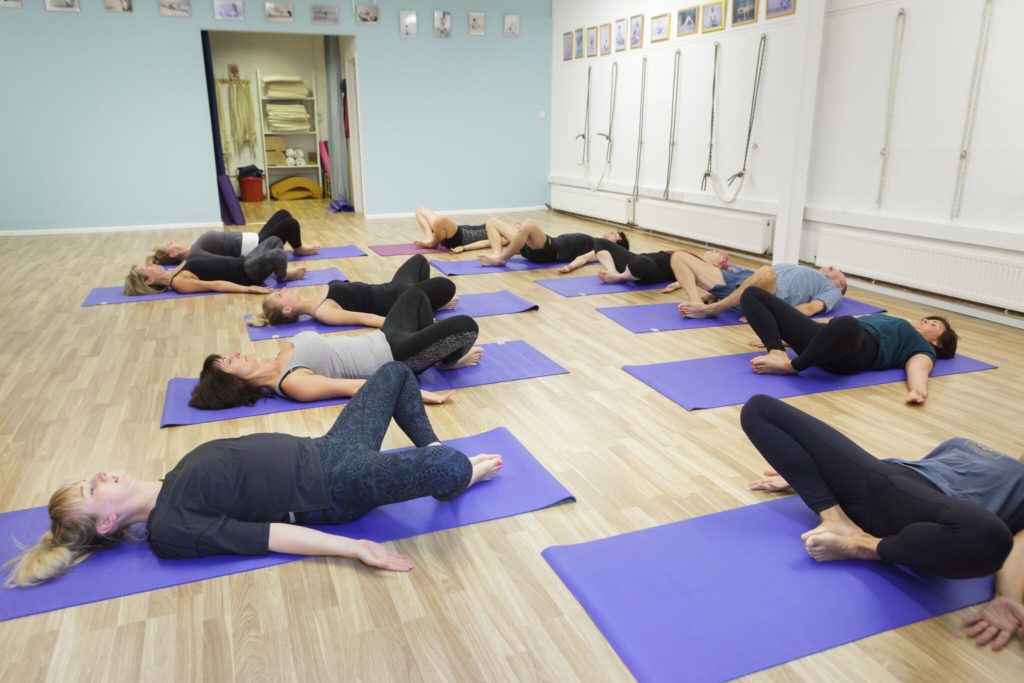 Become a Mews Member to receive exclusive perks including:
Discounted rate on your main class
Free class or free tote bag when you join
Exclusive advance notice of workshops, courses + visiting teachers
How do I join?
Complete the form below, or contact Nathalie directly by email via nathalie@iyengaryogainthemews.co.uk or by phone on 07812010924.
Pay your annual £60 membership fee in person at the studio or via BACs to start receiving your Mews Member perks.
Make sure you check out the terms & conditions below.
Terms & Conditions:
Membership is subject to an annual non-refundable £60 membership fee. Membership begins from the date payment is received by Iyengar Yoga in the Mews. This will be confirmed via email.
All membership perks apply to the member only and are non-transferable.
Discounted rate applies to one monthly class per member: 1.5 hour class discounted rate £11 (RRP £12.50), 2 hour class discounted rate £14.50 (RRP £16).
Free class applies to 1 hour or 1.5 hour classes only. The class must be booked and used within the first two months of the membership, is subject to availability and is non-transferable.
Members can choose between 1 x free class (as noted above) or 1 x free tote bag subject to availability.
Members will receive news of upcoming workshops, courses & visiting teachers 48 hours before the public.
Iyengar Yoga in the Mews reserves the right to cancel a membership at any time.